Kayaking
Celebrate Qatar National Sports day in the Hidden Nature - Puple Island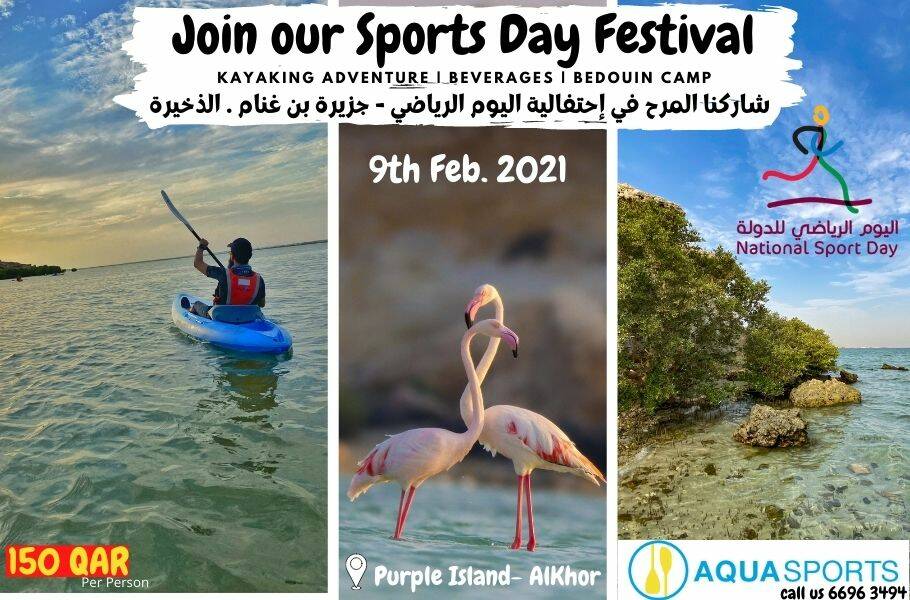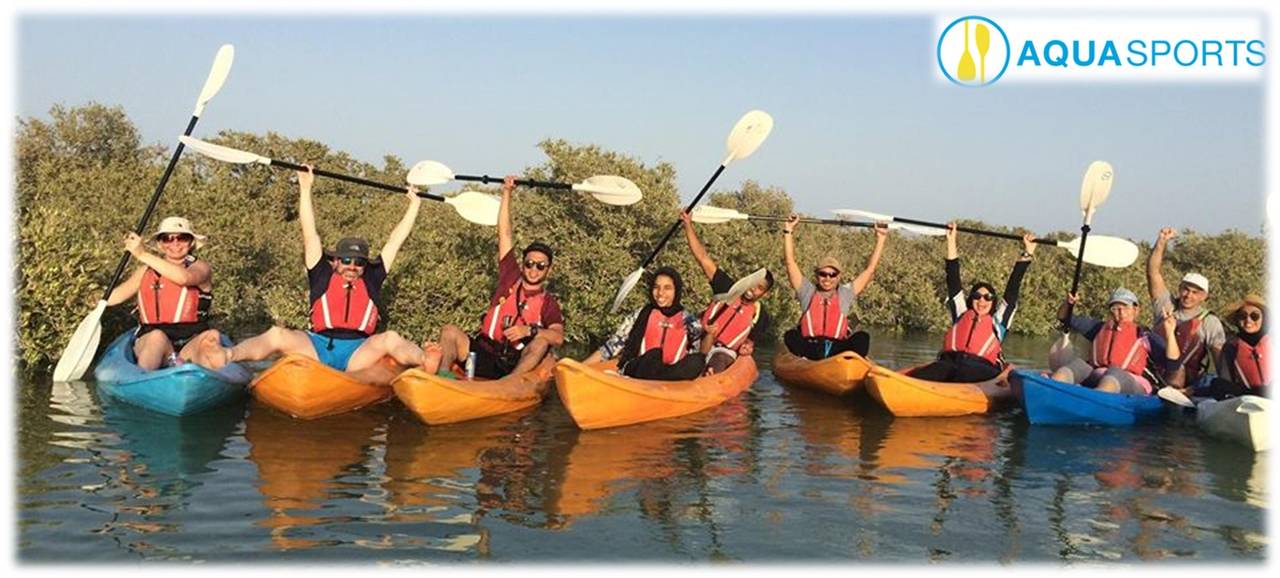 Embrace Qatar's heritage by traveling the North Qatar, passing thru Al Khor and enjoying the eco-tourist activity to the Mangroves of Al Thahkira with kayaking Adventure. Great tour for all ages including singles or families.
We will explore the different winding mangroves channels taking in the views of wildlife life including reef egrets, terns, and herons as well as enjoy an occasional jumping fish.
Weather conditions is perfect, out on the water it is the perfect temperature for paddling.
Package include :
-Full Kayaking Skills / Safety instructions
-All necessary Kayaking Equipment (Paddle , Lifejacket , Kayak ) Single & Double Kayaks are available, Double kayak can fit 2 adults, or 2 adults + 2 kid
-Duration 2-3 Hours
-Certified Lifeguard Rescue/ First- Aider and Instructor Escort
-Photography
-Swimming Break on Mangrove Island
- Mangroves Ecosystem'sBrief
-Free Refreshments(bottled water , juices and fruits)
-Bird Watching .
- Facility ( Shower Water , portable toilet , changing room , relaxing mattress )
Pricing: QAR200 adults, QAR100 kids under 12, QAR50 kids under 7 - payment cash on arrival
To book simply visit our booking system herehttps://paddleq.checkfront.com/reserve/
Any questions call/whatsapp +974 6696 3494 or email info@aquasportsq.comhttps://www.facebook.com/aquasportsQatar/
We will meet in Al Meera parking Lot @ AlThakhira (full directions will be sent once you complete the online booking )From there you will be escorted to the starting point on the beach . Please make sure you arrive 30 minutes before the tour/event is due to begin.( We offer transportation facility from Doha to meeting point – additionally 35 QR per person- Minimum 4 person )