Kayaking
Weekday Mangrove / Flamingo Island Exploration Tour (5 people minimum)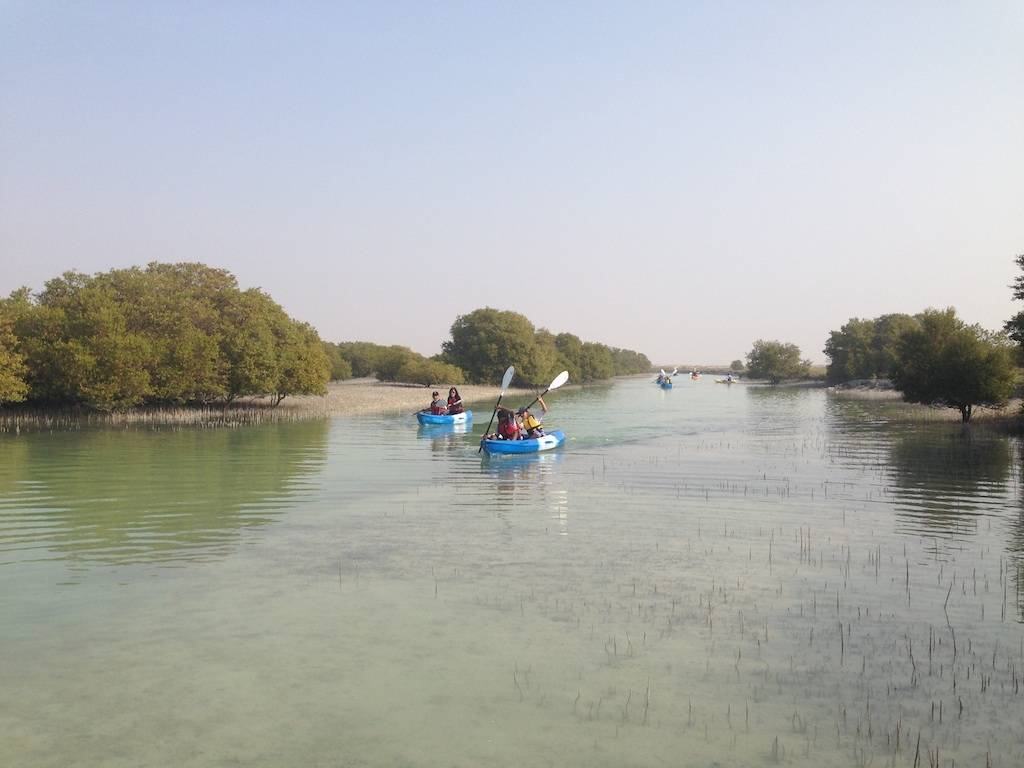 We need 5 people minimum to run this tour during the week, If you are less than 5 contact us and we maybe able to join you with another group.
Nestled along the coast near Al Khor is a vast beautiful mangrove forest, the best ways to access the forest is by kayak. Paddle Qatar will take you through the network of channels that have been carved out by tidal action. There area supports a lot of birdlife and is a favourite destination for nature lovers. Sunset is a perfect time to see the birds and listen to the sounds of the forest.
Suitable for families and those looking for a relaxed easy paddle taking in the greenery and birdlife of the Nature reserve.
For additional questions or inquiries please contact us at +974 5543 7349 or via e-mail at info@aquasportsq,com